Post-human Centered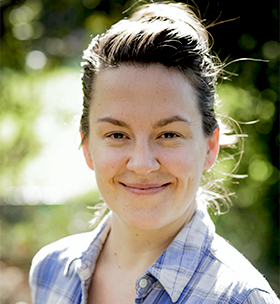 Alicia Dudek, Chair
Mycoreality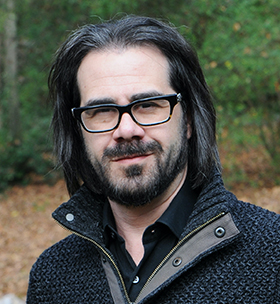 Ian Bogost
Georgia Institute of Technology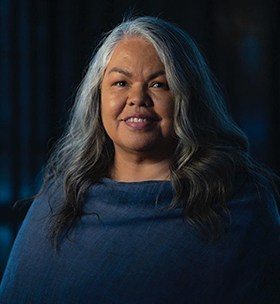 Susan Moylan Coombs
Gaimaragal Group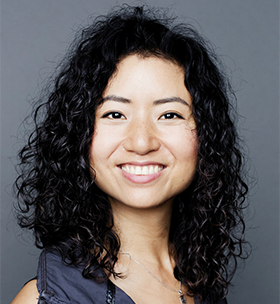 Tricia Wang
Sudden Compass
We invented our world at human height, with us in the middle. Much of our work is designed even more narrowly, with a particular kind of human at the middle. What happens when we go beyond the limited "user-centric" or "human-centric" scales? What does it look like, feel like, move like when humans are not in the middle of the system?
About the Panelists
Alicia Dudek
is an experienced design ethnographer and futurist. Her work brings the customer's point of view and human voice to any group's innovations and decisions. The work she does with teams brings empathy into the organisation to help inform, inspire, and initiate innovation. Central to her ability as a change agent is a capability to illuminate absences of customer understanding and to build powerful projects to rally teams and decision makers around their client's needs. She is the founder of Mycoreality, a fungi-focused, mycelium inspired conversation firm focused on improving and increasing human fungi collaboration to help save our world.
Ian Bogost is an author and an award-winning game designer. He is Ivan Allen College Distinguished Chair in Media Studies and Professor of Interactive Computing at the Georgia Institute of Technology, where he also holds appointments in the School of Architecture and the Scheller College of Business. Bogost is also Founding Partner at Persuasive Games LLC, an independent game studio, and a Contributing Editor at The Atlantic. He is author or co-author of ten books, including Alien Phenomenology and Play Anything.
Susan Moylan-Coombs is founding director of Gaimaragal Group', a company established to create a new story of connection and wellbeing for all Australians. Its aim is to facilitate the voice for our Elders in the contemporary social space, empower our youth to realise their full potential, and provide two-way cultural translation to bring individuals and communities together. Susan's ancestry is Woolwonga and Gurindji from the Northern Territory. She has extensive experience working with First Australian communities nationally and internationally, and expertise in community consultation, empowerment and the facilitation of voice and storytelling. Susan is also a founding board member of PTSD Australia New Zealand and a board member of NSW Indigenous Chamber of Commerce and COTA NSW (Council on the Ageing). She has previously held the positions of Executive Producer ABC's Indigenous Programs Unit and Head of Production, NITV a division of SBS.
Tricia Wang is a global tech ethnographer living at the intersection of data, design, and digital. Her passion is to help organizations uncover how our bias towards the quantifiable comes at the expense of profits and people, and how to fix it.  She is the co-founder of Sudden Compass, a consulting firm that helps enterprises move at the speed of their customers by unlocking new growth opportunities in their big data with human insights in their digital transformation. Organizations she's worked with include P&G, Kickstarter, Spotify, and GE. She also co-founded Magpie Kingdom, a consultancy that helps globally minded companies gain actionable insights about the Chinese consumer. Their newsletter, Magpie Digest, unpacks trending conversations in China to reveal insights about youth culture and macro social implications.
Design and White Supremacy Culture: A Call and Response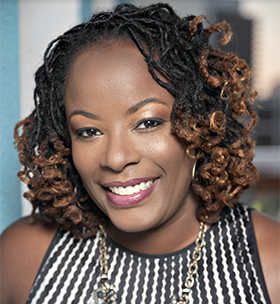 Autumn Sanders Foster, Chair
Quire Consulting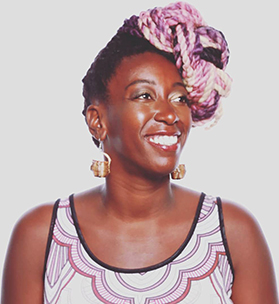 Nancy Douyon
Douyon Signature Labs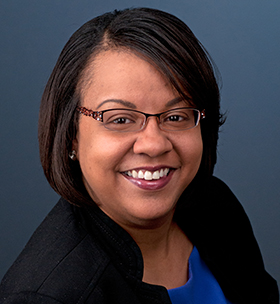 Angela Gist-Mackey
University of Kansas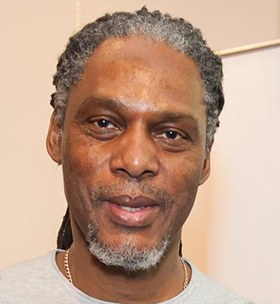 William Lez Henry
University of West London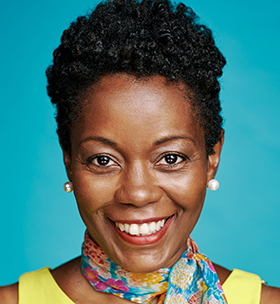 Melinda Weekes-Laidlow
Beautiful Ventures

Within the growing global discourse around race, whiteness, and racial injustice lies a call to address the ways systemic racism and normalized whiteness continue to shape our work. Many organizations have issued formal statements but struggle to identify and implement meaningful next steps. Through this panel, we will discuss how change works in concert with or opposition to dominant norms, values, and culture in our research and our organizations.
About the Panelists
Autumn Sanders Foster has worked with Fortune 500 companies, start-ups and non-profits, helping them grow their businesses by understanding their customers. She launched Quire Consulting in 2017 to provide clients access to qualitative research and design strategy that brings real people into the center of the design process. She leads clients through experiences with end-users to develop effective, scalable solutions to the challenges clients face. Autumn has worked with clients across a range of industries including education, arts, health care, retail, human resources, CPG, consumer electronics, and food. She holds a bachelor's degree in journalism from Ohio University (Athens, OH) and master's degrees in design management and graphic design from the Savannah College of Art and Design (Savannah, GA). Autumn sees community engagement as essential to her work and role as a citizen. She has served on the board of Space One Eleven, a contemporary art gallery and center for arts education and as a member of the YMCA of Greater Birmingham marketing advisory team. She coaches local entrepreneurs through CO.STARTERS.
Nancy Douyon is a Global Design Ethicist & Product Philosopher. She is a trailblazer in human experience design with over 15 years of industry experience building scalable user research platforms and revitalizing user interfaces at leading companies such as Uber, Google, IBM, Cisco and Intel. Throughout her career, Nancy has gained a reputation for delivering big results in a culturally honest and purposeful way with hundreds of products deployed in over 80 countries worldwide. She consults globally on remote user research methods and development in emerging markets. Nancy is currently developing the Douyon Signature Labs, Silicon Valley's first social enterprise research institute focused on bridging the gap between human potential and tech ecosystems for the humane use of technology. She has received numerous technical and leadership awards, is proudly Hatian, has traveled to over 70 countries and speaks fluent sarcasm. In her spare time, she lectures on user experience methodologies, dances in Carnivals all over the world, and is active in community service.
Angela Gist-Mackey, Ph.D. is an Assistant Professor in the Department of Communication Studies at the University of Kansas (KU) with an expertise in organizational communication. She also serves as a Director for the Multicultural Scholars Program at KU. After her career in the advertising industry where she served as a Senior Account Executive managing campaigns for regional, national, and global consumer and business-to-business brands, she decided to pursue a doctorate in communication. Dr. Gist-Mackey is an interpretive critical scholar who largely researches issues of social mobility and power related to organizational contexts. Her program of research frequently combines these areas of interest: social class, social identity, communication, and power. Her most recent publication analyzed the struggles of unemployed racial minorities (working and upper/middle class) while they managed joblessness through organizational memberships. Much of Dr. Gist-Mackey's research is engaged scholarship partnering with local, regional, and campus organizations to provide insightful recommendations for improving their community programming. Her scholarship has been published in outlets such as Organization Studies, Communication Monographs, Journal of Applied Communication Research, Management Communication Quarterly, and Departures in Critical Qualitative Research among other outlets. Dr. Gist-Mackey teaches undergraduate and graduate courses about organizational communication, organizational culture, stigmatized identities, and ethnographic research methods.
Dr. William Lez Henry was born in the London borough of Lewisham, London, England of Jamaican Parentage and is Professor of Criminology and Sociology, University of West London. He is the British Reggae Deejay Lezlee Lyrix and is a writer, poet and community activist who is renown as a first-rate public speaker. He has lectured nationally and internationally and featured in numerous documentaries and current affairs television and radio programmes. Prof Lez lectures in the areas of criminology, sociology, anthropology, black history, whiteness studies, race, education, ethnicity, gender, youth justice and cultural studies, and delivers educational programmes in community and grass-roots settings, as well as in universities, schools and colleges. With a keen interest in the counter-cultures of the African Diaspora, especially as recorded through the lens of popular cultural forms such as reggae music, his perspective makes known the historical black British and Caribbean influence / contribution to the social, cultural and political struggles of the global African Diaspora against white supremacist thought and action. He has a passion for martial arts and holds a Shodan Black Belt in IKK Kyokushinkai Karate and is a 2nd Degree, Black Belt, Instructor with London Hung Kuen, Five Animals, Shaolin Kung Fu.
Melinda Weekes-Laidlow is a social change architect, master facilitator, ordained minister, and social entrepreneur. She is President of Weekes In Advance Enterprises LLC, an organizational development firm offering facilitation, strategy, training and collaborative skills capacity building in arts and entertainment, social innovation, racial equity, and social justice spaces. Melinda is also the Founder/CEO of Beautiful Ventures, a creative social enterprise that influences popular culture, disrupts anti-blackness and elevates perceptions of Black humanity. Previously, Melinda was the Managing Director at Race Forward: The Center for Racial Justice Innovation and Senior Consultant at the Interaction Institute for Social Change. One of her great loves is teaching. As Graduate Professor of Management at Marlboro College, Melinda teaches at the intersections of racial equity, design thinking and collaborative leadership. In 2015, leading social impact fund Echoing Green named Melinda its first-ever Social Entrepreneur in Residence.  She feels honored to render service to institutions that have profoundly shaped her life — as member of the Advisory Board of Wesleyan University's Patricelli Center for Social Entrepreneurship, the ministerial staff of the Greater Allen A.M.E. Cathedral of New York and of the Board of Directors at the Interaction Institute for Social Change. Melinda holds degrees from Wesleyan University, New York University School of Law and Harvard Divinity School. A native New Yorker born in The Bronx, Melinda flows between the Big Apple and the Big Peach – Atlanta, GA – where she now makes home and community.
Scaling Futures: Foresight that Delivers Meaning and Value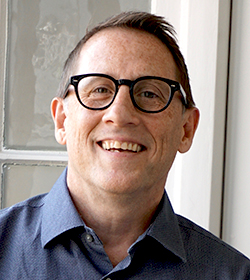 Rich Radka, Chair
Fuse Foresight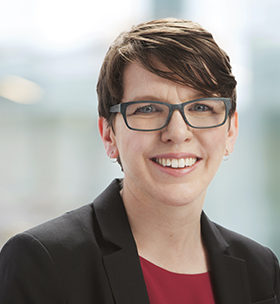 Wendy Chamberlin
BOMA Project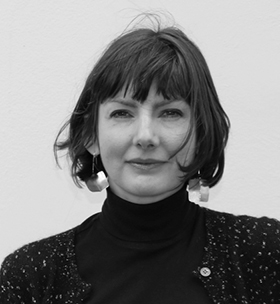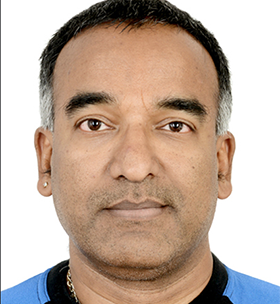 Ramesh Loganathan
IIIT Hyderabad
This session will explore the specific reasons organizations generate ideas about the future, the methods they choose, how they act on foresight, and consequences for both business and society. We will address the theme of scale in various dimensions, such as how to appropriately scale our imaginings, scaling to multiple time horizons, scaling breadth vs. depth of focus, and thinking of scale in terms of organizational value creation. Panelists will be announced soon!
About the Panelists
Rich Radka 
has 20+ years of providing deep human insights to corporate, scale-up and public sector clients in the arenas of  innovation, customer experience, strategy and forecasting. He brings inspired design thinking, and a practical human-centred approach to co-create solutions that involve customers, employees, partners and other stakeholders.
Wendy Chamberlin serves as the Global Program Director for the BOMA Project, a livelihood development program that leverages the poverty graduation approach to support entrepreneurial growth and household level resiliency in ASAL counties in Northern Kenya and in Karamoja, Uganda. While their efforts focus on provision of training and mentorship that help business women grow their skills and reach, BOMA also uses its insights to inform and pursue multi-sectoral approaches (private, public and social sector included) that ensure long-term growth of local businesses. As the Global Program Director for the BOMA Project, Wendy focuses on the expansion and innovation of BOMA's poverty graduation program through partnerships with the Government of Kenya, the private sector and the social sector. Wendy comes to BOMA after 12 years at the Bill & Melinda Gates Foundation, most recently as Associate Program Officer for Financial Services for the Poor, where her work including developing and delivering solutions to drive financial inclusion for the ultra-poor in emerging markets. For more information, email communications@bomaproject.org
As an applied anthropologist, Dr. Gemma John studies cultural shifts and illuminates the changing ways in which people live and work in cities. She researches how the real estate industry should respond to evolving customer demands and consumer preferences, and helps clients to create places and experiences that continue to remain relevant in the market. As Director at Human City, she leads an interdisciplinary team that deploys human insight and data analytics to embed social value into the development and management of real estate. She's worked on a range of projects, from reimagining the design and operation of shopping centres to investigating the importance of the 'sharing economy' for asset management. As a public speaker, she has presented at international real estate conferences, including Future PropTech, PERE Europe, GRI Club, Revo and MIPIM.
After 25 years in the product R&D space, Ramesh Loganathan is now Professor of Co-Innovation, where he heads Research/Innovation outreach at IIIT Hyderabad. He has helped start and grow the Technology Transfer Office, Co-Innovation Labs, Entrepreneur-On-Residence program and the Centre for Innovation & Entrepreneurship. An accomplished Technologist, with over 20 years of product engineering and R&D leadership, Ramesh was Chair of ACM Hyderabad Chapter 2012-14, President of HYSEA (Hyderabad Software Industry Association) and one of the Founders of Headstart Network (StartupSaturday).
---
SPONSORED PANEL
Our platinum sponsors have the opportunity to develop a panel focused on an issue they care about within our conference theme Scale.
Human Action and the Dynamic Environment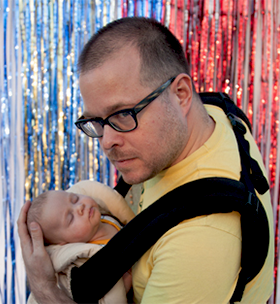 Chris Csikszentmihalyi
Cornell University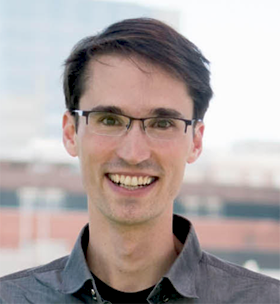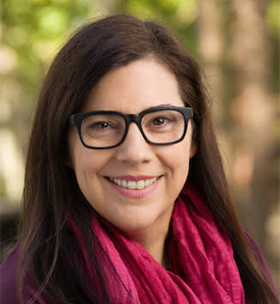 Pamela McElwee
Rutgers University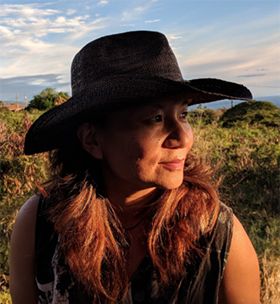 LiAnne Yu
Studio Resilience
Presented by

What does human scale mean through the lens of the environment? Alternatively, what does the scale of the Earth's environment mean to human activity and life? We may start by thinking of the enormity of the problem to just describe these two perspectives. But, by stepping back and reframing our questions in terms of the tools we use—design, ethnography, AI, art—we gain a powerful and novel perspective.
Panelists will discuss their work in terms of the world's biggest threat, climate change. Approaching this topic from each one's unique worldview and the tools of their practice, they will follow out the scales of local to global and how small and seemingly one-off events can grow to a world scale. How do we design, provoke, educate—and ultimately change the world—by employing disparate data types and different scales? How can we reconfigure the notion of a dynamic environment?
About the Panelists
Chris Csíkszentmihályi
is Associate Professor of Information Science at Cornell University. Previously, he was a European Research Area Chair in Portugal, and founded the free/libre Rootio Project, a sociotechnical platform for community radio. Csíkszentmihályi has been a professor at universities in the USA and Europe, notably founding and directing the MIT Center for Future Civic Media (C4), dedicated to developing technologies that strengthen communities; and the MIT Media Lab's Computing Culture group, creating unique media technologies for cultural and political applications.
Gavin McCormick is Executive Director of WattTime, the nonprofit that first developed Automated Emissions Reduction (AER) technology. He is also a cofounder of Climate TRACE, a coalition of nine nonprofits and tech companies developing a shared AI platform that aims to detect all major sources of greenhouse gas emissions on Earth. Gavin was pursuing a PhD in behavioral and environmental economics at UC Berkeley when he discovered the algorithms that make AER technology possible, and dropped out to found WattTime.
Pamela McElwee is an Associate Professor of Human Ecology at the School of Environmental and Biological Sciences, Rutgers University, New Brunswick, NJ. She is trained as an interdisciplinary environmental scientist, with a joint PhD in anthropology and forestry, and her work focuses on vulnerability of households and communities to global environmental change, including biodiversity loss, deforestation, and climate change. She has worked for the last 25 years on sustainability issues in Asia in particular.
LiAnne Yu is an anthropologist and award winning writer who has done global research on artificial intelligence, social media, underserved communities, health & wellness, and entrepreneurialism. She lived in Asia for several years and is the author of Consumption in China: How China's New Consumer Ideology is Shaping the Nation. She splits her time between San Francisco and Kona. Most recently, she co-founded Studio Resilience, a design lab focused on creating digital artifacts for exploring and sharing the impact humans have on our environment. LiAnne holds a PhD in Anthropology from the University of California, San Diego, and a BA in Chinese Studies from UC Berkeley.
---
Debugging Distributed Teamwork: New Research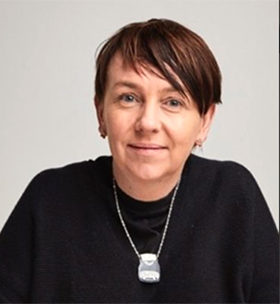 Leisa Reichelt, Chair
Atlassian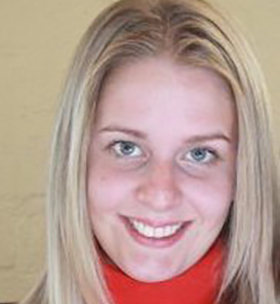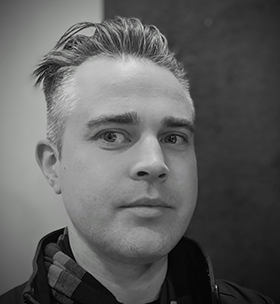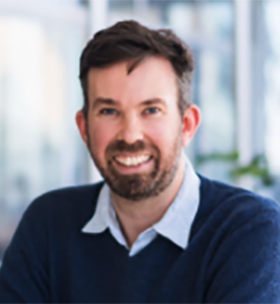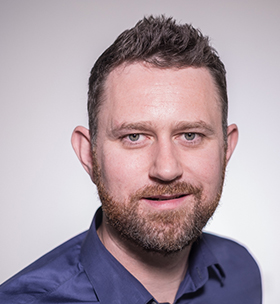 Presented by

The Atlassian Research & Insights team commissioned a research study that involved thousands of workers across the globe to see how COVID-19 and the sudden shift to working from home has affected them. Atlassian looked inward, too,  to find out how Atlassians were impacted by the sudden, lasting change to work remotely. In this panel, moderated by Head of Research & Insights, Leisa Reichelt, the people behind this work will discuss the unanticipated impacts of the pandemic that our research uncovered and how we might all respond going forward.
About the Panelists
Leisa Reichelt leads the research and insights team at Atlassian, where they are interested in unleashing the potential of every team. Prior to Atlassian Leisa spent some time working with Government Digital Services, both in Australia and in the UK. In both cases, building research capabilities within government digital teams that helped to create easier and more accessible public services. And before that Leisa was consulting with a mix of London tech startups and household name brands including The Economist, the BBC, Virgin Atlantic, and more. Although she loves research, Leisa loves, even more, the challenge of helping organisations transform themselves through gaining a compelling and closer understanding of the user needs they serve.
Gillian Bowan is an anthropologist who specialised in class formation and experience in South Asia. Moving into user research in 2013, she has worked for the Digital Transformation Agency on a digital ID for all Australians and for My Health Record. Now at Atlassian, she loves solving problems for all kinds of teams.
Jarrod Payne is a specialist quantitative researcher. Originally from South Africa, he studied as a research psychologist – specialising in quantitative design, statistics, and psychometrics. Before joining Atlassian he has worked in social research, academia, and market research across Africa and Australia – most recently as the Consulting Director for Kantar Analytics Australia. In his role at Atlassian, Jarrod leads the brand and strategy research arm as well as several internally focused people programs. Most recently Jarrod has been driving the internal surveys focusing on staff response to working from home during COVID-19.
Owen Hodda is the Employee Experience Design Lead at ANZ Bank. His role there covers the design and delivery of services and products that are used by ANZs workforce across the globe. He is also heavily involved in the scaling and integration of design methods and workflows across the bank. Working with teams and leaders to adopt a more design-led approach to how problems are understood and solved, and how solutions are developed. Prior to ANZ, Owen was a founding member of MAKE Studios, and also Deloitte Digital's experience research practice.
Chris Marmo is the Co-Founder & CEO of Paper Giant, a cross-disciplinary design and research practice based in Melbourne, Australia. Paper Giant specialises in exploratory design research, through ethnographic research methods, creative tools, and practices. Chris is a highly regarded leader in design and organisational transformation, and one of Australia's most experienced practitioners of human-centred design. His unique perspective comes from combining an education in psychology and computer science with a PhD in anthropology. Chris has published over a dozen peer-reviewed articles about design and has taught human-centred design at Master's level. He has been a visiting scholar at universities such as UCL London and MIT.