In Salons, we gather in small groups to discuss special topics in ethnography and the social and professional contexts of our work. Facilitated by hosts who inspire reflection, exploration, and debate, Salons offer a space where attendees share candidly, experiment with evolving ideas, and connect to EPIC people with similar interests.
This year, we are focused on bringing you a format that has deep conversation at its heart. We will provide pre-readings to get your brains working, break into small groups during the session to support equal voice, and use thoughtful provocation questions to guide the discussions.
Salons are free sessions open to all EPIC2020 attendees. Each session is one hour, and is offered twice in each region (find your region). Registration is on a first-come, first-served basis, starting October 19 on Pangaea, our conference platform. Questions? registration@epicpeople.org
---
Program
Each salon is offered three times; find your region to see the schedule that's most convenient for you.

Tracking and Tracing: The Surveillance Tool in Your Pocket

Lead Host: Chris Hayward, Design Anthropologist, Populous

Although tracking software isn't new, it has returned to the headlines during the COVID-19 pandemic. Governments and employers are deploying COVID-19 tracking and tracing apps; parents track their kids (and pets); colleges turn students' phones into attendance checkers for points. Where is the line between useful and creepy? What is at stake and how might we respond? Using COVID-19 tracing apps as the launchpad for this salon, we will explore the ethics, politics, and cultural factors that help and hinder the design and adoption of these tools by governments, business, and communities. What should be the design manifesto for these types of tools?

Decentralisation? The Future of the Workplace & Company Culture(s)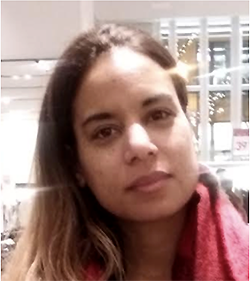 Lead Host: Lauren Monsein Rhodes, Design Research Strategist, Crown Equipment Corporation

This salon will explore how the age of COVID-19 has impacted how companies, and their workers, now perceive the nature of the office and its central location within company culture and activities. What becomes of work and work culture when the centre dissipates?

Teaching & Learning Ethnographic Practice at Different Scales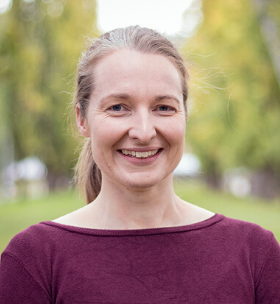 Lead Host: Amy McClellan, Educational Experience Lead, 3A Institute, ANU

How do we build skills in ethnographic methods at different scales? What's the difference between training a group of 4, 40 or 400 people? What can we do across 4 hours, 4 weeks or 4 years? What are some of the key moments of learning that an ethnographic practitioner needs at these different scales and how might they be delivered? What can academic educators learn from industry L&D professionals, and vice-versa? Could other sectors, like theatre and the arts, provide new ways in? You'll know this topic is for you if you're interested in either (a) teaching ethnographic methods, or (b) education at different scales, with ethnography as a case study.

The Change-topia: Total Societal Impact Metrics at Scale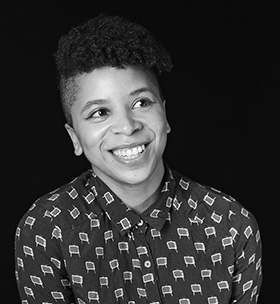 Lead Host: Lydia Timlin-Broussard, Senior Strategic Designer, Boston Consulting Group Digital Ventures

As the world has engaged with structural inequalities in the face of COVID-19, more multinational corporations are developing and refining strategies to create societal impact: from mitigating environmental risk along their supply chains to directing new resources into underserved communities. How can an organization pinpoint change levers that affect its impact goals? How do these organizations encourage shareholders, investors and employees to adopt a mindset of 'change'? How can ethnography help an organization find the right levers to making societal change a reality? As we envision a future where each company has not only stated an Societal Impact goal but has incorporated this mindset of the core business a major portion of their bottom line, this salon will explore the reality and complexity of advising companies on making strategies toward an uncertain future. 

Data Science Ethnography: Methodological, Practical & Ethical Integrations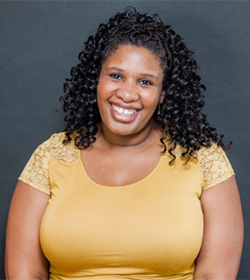 Lead Host: Astrid Willis Countee, Chief of Staff, Cemvita Factory, and Cofounder, Missing Link Studios

Data science ethnography, ethnographic data science? Data science and ethnography are becoming increasingly in demand for organizations. How do we integrate these two disciplines that are two sides of the same coin? This salon is for everyone. You may be doing this integrative work and not call yourself a data scientist or an ethnographer.

Scaling Data & Power Asymmetry in the Ethnographic Field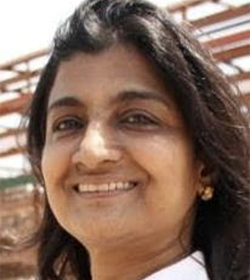 Lead Host: Nimmi Rangaswamy, Associate Professor, International Institute of Information Technology, Hyderabad, India

The issue of power in a research relationship is well documented in ethnographic research. We will attempt to re-conceptualize power as both socially determined and interpersonally negotiated in the ethnographic field. For example: the identity of an upper class researcher studying participants in an Indian Urban slum introduce power asymmetries in the research process leading to data asymmetries affecting the status, nature and quality of data. As information accrue and scale they deepen data asymmetries and bake them into the research process. The Salon will 'deal lightning with both hands' while deconstructing data in context.

Working in 'the Field' in and beyond COVID-19

Lead Host: Scott Maywood-Bryant, Director of Design Research, Origin Energy

The COVID-19 pandemic has disrupted ethnographic practice—not just our work today, but also the trajectories we may have imagined for the future. Of all types of research, fieldwork that brings us into close, sustained interaction with others, for example in homes or clinics or workplaces, may be one of the last to resume in anything like the form it used to take. In this salon we will explore our adaptations to the current situation, alternatives we are developing, and how they might affect the rigor and value of ethnography moving forward. How have you adapted to research without fieldwork? How have you re-positioned yourself, or your definition of what being "in the field" means? What advice would you give researchers trying to conduct fieldwork during COVID-19 and beyond?