Advancing Your Agile Research Program: A Practitioner Workshop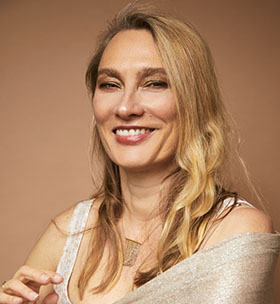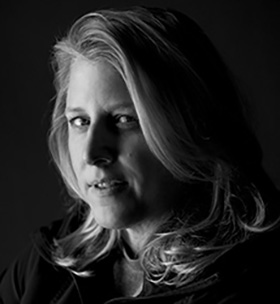 INSTRUCTORS: Carrie Yury (Fjord) & Kirsten Lewis (Sonos, Inc.)
SCHEDULE: This tutorial has one required session, and the timing is ideal for attendees in the Americas, E+SE Asia, AU, NZ:
Tues, Oct 20, 3–6:00 pm San Francisco = 7:00 pm São Paulo = Wed, Oct 21, 9:00 am Melbourne / convert time zone
Overview
*This tutorial is for intermediate to advanced practitioners who already have experience in Agile research environments and want to elevate their Agile research program.
Agile research methods—nimble exploration efforts that generate insight, encourage collaboration and demand action—present incredible opportunities for researchers to exert influence in organizations. Agile can offer a structure that integrates research into the core of product teams, gains them a seat at the leadership table, and elevates the strategic role and impact of ethnographers in organizations.
In this workshop for intermediate to advanced practitioners of agile research, participants will get individualized attention from experts to help them address their specific challenges. The workshop will be particularly well-suited to those who are interested in structuring agile research programs to better answer key questions related to strategy and design. Participants will bring a current strategy, innovation, or design challenge facing their organization, group or company. They will examine these opportunities in small teams and determine how agile methods can be employed to solve apparently insurmountable questions related to innovation.
Participants will create a four-part plan and identify the tools they'll need to address their challenges back home with their teams, including:
Planning: Do we fully understand challenges facing our partners and collaborators so we can plan the most effective problem-solving (answer-generating) activities?
Metrics: What metrics might the case study owner utilize to measure the team's progress and success, and ensure the findings are accurate and credible?
Communication: How should the team report its findings and how often? Should the case study owner partner with colleagues to present findings and advocate for solutions?
ROI: After implementing agile methods, how will the case study owner communicate the team's impact and success to executives and leaders, e.g., the effort's ROI?
Participants will depart with actionable next steps relevant to their specific business requirements.
Requirements
Participants are expected to have experience in Agile or sprint-based environments. This is not a beginning Agile tutorial and will not teach basic Agile methods.
Participants should come prepared to describe and workshop a current strategy, innovation, or design challenge facing their own organization, group, or company.
Instructors
Carrie Yury is Director/Design Research at Fjord. She believes in making things that matter. A pioneer in agile user research, Carrie has developed agile research programs across a wide variety of industries and problems, including healthcare, consumer electronics, infrastructure, and entertainment, making things that matter for consumers, employees, and business partners.
Kirsten Lewis is Director of User Research at Sonos, Inc. She believes the best expression of research is a prototype. At Sonos, Kirsten and her team launched a perpetual agile research initiative, involving designers, engineers and other partners in regular and routine explorations with customers. A great adventure? At Bose Corporation, Kirsten organized an innovative Advanced Development team whose prototyping work and ideation served as catalyst to the "Soundlink Mini," one of Bose's fastest and best-selling products ever.
Questions? register@epicpeople.org