Balancing Scales in Research Design & Communications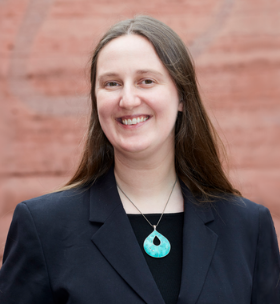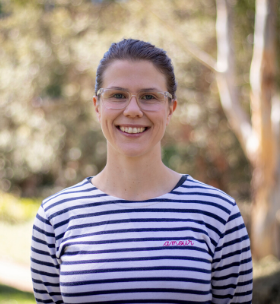 INSTRUCTORS: Katherine Daniell and Charlotte Bradley (3A Institute, Australian National University)
SCHEDULE: This tutorial has one required session, and it is offered twice:
15A is ideal for attendees in the Americas, E+SE Asia, AU, NZ
Monday, Oct 19, 3–6:00 pm San Francisco = 7:00 pm São Paulo = Tues, Oct 20, 9:00 am Melbourne / convert time zone
Overview
Scoping research projects into something manageable that suits both you and the project sponsor and partners can be a real challenge. This tutorial explores the process of balancing values and interests in research design through the application of boundary judgments in defining and choosing the scales (and levels on them) that will form the research focus. Conceptual frameworks will be presented and then employed by participants in an interactive setting on scenario research cases. The experience seeks to cultivate reflexivity around the complexities in participatory research design definition, and practical means of working through them.
By the end of the session, participants will be able to:
Understand how making boundary judgments explicit about chosen scales and levels to study can clarify research plan designs
Cultivate awareness of reflexive and participatory approaches to defining scales and research boundaries
Apply example scale definition theory and methods to example research plan cases
Requirements
The tutorial will include a mixture of presented content, small-group discussion and activities. No prior knowledge is necessary; participants will require a computer with Zoom capabilities (a phone screen will be too small to engage effectively in the activities).
Ahead of the session, participants will be given some brief reading assignments.
This tutorial is adapted from the Data course in the 3A Institute's CPS Building Blocks series of short-courses.
Instructors
Katherine Daniell is Research Lead at the 3A Institute (3Ai), an Associate Professor at the ANU Fenner School of Environment and Society, and the Associate Dean (Education) – Interim at the Australian National University College of Engineering and Computer Science. Katherine's work focuses on collaborative approaches to policy, action and education for sustainable development. In this field, she has worked in Europe and the Asia-Pacific on projects related to international science and technology cooperation, water governance, risk management, sustainable urban development, politics and cultures of innovation, and climate change adaptation. Katherine is convenor of the 3Ai Masters program in Applied Cybernetics and delights in the clash and novel synthesis of disciplinary cultures.
Charlotte Bradley is a PhD student at the 3A Institute (3Ai) at the Australian National University, Canberra. Located within the College of Engineering and Computer Science, the 3Ai is creating a new branch of engineering centred on effectively and ethically managing the impact of artificial intelligence on humanity through better design and management of technology. Charlotte is one of the first graduates of 3Ai's ground-breaking Masters of Applied Cybernetics. She also holds a Masters in English Studies from Sydney University, and a Bachelor of Arts(Hons) in Theatre and English from Victoria University of Wellington, New Zealand. Before joining 3Ai, Charlotte was product manager at Settify, an Australian legal tech start-up. Before that, she worked for several Australian performing arts companies in marketing and technology roles, specialising in database management and business insights. Charlotte is also a theatre director and dramaturg. In 2019, she directed the new play Troll for Trick of the Light Theatre, which is toured New Zealand, Australia and the UK.
Questions? register@epicpeople.org