Beyond "Quant-vs-Qual": Creating Collaborative Inquiry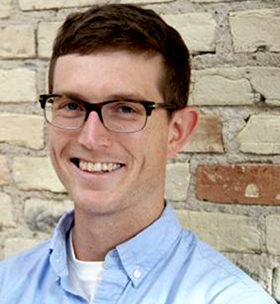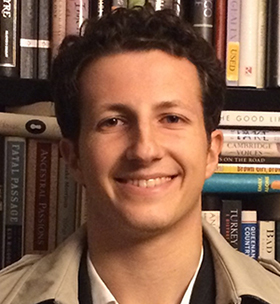 INSTRUCTORS: Alex Hughes (UC Berkeley), Jenny Lo (Uber), Will Monge (Good Research)
SCHEDULE: This tutorial has one required session, and it is offered twice.
1A is ideal for attendees in the Americas, E+SE Asia, AU, NZ
Mon, Oct 19, 3–6:00 pm San Francisco = 7:00 pm São Paulo = Tues, Oct 20, 9:00 am Melbourne / convert time zone
OR
1B is ideal for attendees in the Americas, Africa, Europe, Middle East, W+S Asia
Wed, Oct 21, 8–11:00 am San Francisco = 12:00 pm São Paulo = 4:00 pm London = 6:00 pm Istanbul = 8:30 pm New Delhi / convert time zone
*Registration is closed
Overview
Qual and quant are so divided these days—by academic discipline, language, communities of practice, job titles. Too often, quantitative research is conflated with data science (or vice versa), and data science with optimization algorithms or simply engineering. In many organizations, being "data-driven" tends to define "data" with a narrow conception of enumeration and (mis-) conceptions about the kind of evidence that is suitable to act on. 
This tutorial will critically examine this territory and move beyond it, empowering ethnographers to develop more holistic, interdisciplinary programs of inquiry for their projects, teams and organizations. We will start by parsing the concepts and practices that define and divide qual/quant research, including the way in which qualitative assumptions are fundamental—if generally unrecognized—parts of data science itself. Participants will closely examine constraints and barriers to collaboration in their own organizational contexts, including time, funding, values, epistemological conflicts, organizational silos, and more. Then we will explore core principles underlying research and inquiry of all kinds, establishing frameworks that unite rather than divide the current research "camps."
Through a combination of activities, examples, and discussion, participants will gain concepts and strategies to develop relationships with all types of researchers.
The session will enable participants to:
Identify the main constraints that impede effective collaboration and develop actionable recommendations for overcoming these constraints.
Clearly state the value of ethnographic research in terms that are compelling to non-ethnographers, including business leaders and data science teams

Acquire perspectives and ability to critique work common to data-scientists

Embed ethnographic research in the design and execution of quantitative research, so it's considered a fundamental component
Instructors
Alex Hughes researches how group identity shapes political access and how social connections shape political behavior. His research has been published in The Lancet, the Proceedings of the National Academies of Science, the Journal of Experimental Political Science, Perspectives on Politics, and field journals; the research has been supported by grants from the Bill and Melinda Gates Foundation, the National Science Foundation, USAID, and others. Dr. Hughes holds a Ph.D. in Political Science from the University of California, San Diego and is currently an Adjunct Assistant Professor at the UC Berkeley School of Information.
Jenny Lo currently leads the User Research team for the Rides Business lines at Uber. She has led many large-scale design projects and experiment projects that span across functions. Jenny specializes in the study of quantitative research and information technology in developing countries (ICTD). Jenny received her Masters of Information Management and Systems from the School of Information at University of California, Berkeley and Bachelors from Wesleyan University.
Will Monge is a researcher at Good Research, where he focuses on privacy, fairness, and model accountability by applying data science, ethnography, and UX research methods. Will is intent on bringing more people from different backgrounds and methodologies into the "data conversation". For this purpose, Will enjoys serving as a consultant on several legal and regulatory organizations, where he helps bridge the gap between technology and policy. Will has a background in mathematics (Complutense University in Madrid), risk modeling (ICADE), and data science (University of California, Berkeley).