Data and Ethnography for Better AI Product Development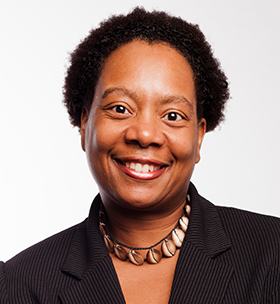 INSTRUCTOR: Ovetta Sampson (Microsoft)
SCHEDULE: This tutorial has one required session, and it is offered twice:
2A is ideal for attendees in the Americas, E+SE Asia, AU, NZ
Mon, Oct 19, 3–6:00 pm San Francisco = 7:00 pm São Paulo = Tues, Oct 20, 9:00 am Melbourne / convert time zone
OR
2B is ideal for attendees in the Americas, Africa, Europe, Middle East, W+S Asia
Tues, Oct 20, 8–11:00 am San Francisco = 12:00 pm São Paulo = 4:00 pm London = 6:00 pm Istanbul = 8:30 pm New Delhi / convert time zone
*Registration is closed
Overview
Traditionally when it comes to discovery research, qualitative methods such as ethnographic interviews, observation, contextual inquiries have served researchers well in this generative and exploratory phase. But when it comes to artificial intelligence product development it's essential to integrate data science into this human-centered process. In this tutorial, attendees will learn when, how, and where to integrate data science into the exploratory research process to have better and more ethical AI product development outcomes. With a combination of lecture, case study examples, and exercises, attendees will leave this workshop with a clear understanding of why making data a stakeholder in user research will create a more ethical and human-centered AI product. This tutorial is created especially for researchers who understand the need to mix ethnography and data science but just don't know quite how to do it. 
Attendees will learn:
How to integrate data into research planning to help identify and reduce bias

How to integrate data science into synthesis to help illuminate system solutions

How to integrate data science into insight and design principle generation 

How to align qualitative data and behavioral data to develop deeper design insights 
This tutorial is open to anyone who understands how research is implemented into the product development process. 
Instructors
As a Principal Creative Director at Microsoft, Ovetta Sampson leads a human-centered design team of designers, researchers and engineers to help find the human truth behind every industry challenge to unlock the best in people and the places where they work. An IDEO alumna, Ovetta's sweet spot is the intersection of humanity, business and technology. She specializes in envisioning human-centered experiences at scale for future technologies. Combining her M.S. in Computer Science (HCI) with her BA in Communications, Ovetta spends most of her time helping people visualize humanity's future and how to ethically and with compassion serve people through digital and intelligent products. When not working or teaching, Ovetta is swimming, biking and running, in exotic locales, and occasionally, doing these races called Ironmans.
Questions? register@epicpeople.org