Ethnographic Video: Storytelling for Impact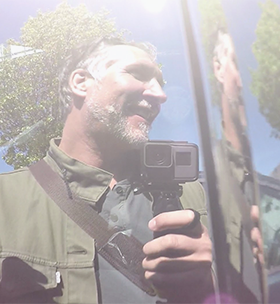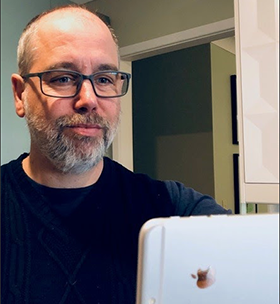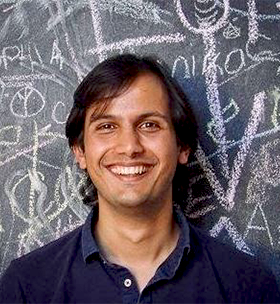 INSTRUCTORS: Charley Scull (Facebook), Nick Agafonoff (Real Ethnography), Prabhas Pokharel (Reduct)
SCHEDULE: Tutorial 6A has two required sessions. Timing is ideal for attendees in the Americas, E+SE Asia, AU, NZ:
Session 1

: Mon, Oct 19, 3–5:00 pm San Francisco = 7:00 pm São Paulo = Tues, Oct 20, 9:00 am Melbourne / convert time zone

Session: 2:

Thurs, Oct 22, 3–5:00 pm San Francisco = 7:00 pm São Paulo = Fri, Oct 23, 9:00 am Melbourne / convert time zone
*Registration is closed
Overview
We've all seen the power that a well-crafted video narrative can play to build deep empathy, reveal insights that can be hard to describe, and compel action. In this EPIC 2020 tutorial we will show you just how accessible this powerful form of expression can be. Join experienced video ethnographers, Nick and Charley, to explore the craft of ethnographic storytelling for impact through video. You will leave this two-part tutorial with a short ethnographic video of your own, shot only using your smartphone and edited with easy-to-use software. It is appropriate for ethnographers of any technical level and will also touch on distribution and sharing strategies, highlighting the ways in which impact can be derived from a range of different production budgets.
What better way to explore this year's conference theme of scale than through the editor's eye, as we work through the often-challenging decisions such as, what gets included and what gets excluded when practicing visual ethnography? When does the detail of the close-up matter and when is the context of the wide shot more effective? When is a story of many people more effective, and when might a portrait of a single subject be more powerful?
Beyond the optics of the camera lens are all the other matters of scale as they relate to factors like budget, skillset, privacy, and audience. These variables will inform our discussion about the best strategies for sharing video stories with the deepest potential for impact, in light of occupational constraints. In addition to learning some of the technical and pragmatic skills of editing, you will gain insight into the uniquely ethnographic approaches to gathering and analyzing visual data and using it to construct powerful narratives.
You won't leave this workshop as an expert video editor, but you will leave it with some new ways to approach uncovering and sharing impactful insights with your clients and colleagues across a range of different types of projects.
Session 1 will cover:
Framing the challenges of video editing in ethnographic research
Planning the filming and editing process from pre-production/research design through to production/fieldwork and post-production/analysis in response to a range of client and research objectives
Present a range of simple shooting assignments to choose from along with an ethnographic shot list to capture (alternatively, participants may bring existing footage).
Demonstration of editing techniques for different types of projects and discuss key criteria for pairing the editing solution with the demands of the project, including a demonstration of Reduct, a text-based editing program
Between sessions, participants will complete a short ethnographic video and editing assignment to create a mini-film
Session 2 will cover:
Distribution strategies
Mini "film festival" of participant work
Requirements
Your own laptop or desktop with free basic editing software. The instructors can provide some guidance with Mac-based iMovie and text-based Reduct, but you can use any editing tool you're comfortable with. You will be offered temporary access to Reduct Video, a text-based editing platform, which has proven to be a useful tool for quickly editing videos with spoken-language content (such as remote interviews).
Optional: participants may bring existing footage (instead of creating new footage through the assignment provided by the instructors between sessions)
Instructors
Charley Scull is an ethnographer and research strategist who has worked in consumer insights, innovation and UX spaces since 2005. His work has spanned a range of industries, geographies and focal lengths: from the granularity of package design and concept testing to trans-global systems thinking projects on healthcare, sustainable seafood and the future of mobility. Charley was trained as a visual anthropologist and that visual sensibility and the cultural analysis that came with it have remained core components of his practice. Charley was a partner at Filament Insight & Innovation and the Practica Group before joining the UX research team at Facebook. He holds an MA in visual anthropology and a PhD in cultural anthropology from the University of Southern California.
Nick Agafonoff is a market ethnographer and qualitative researcher (online & real world) with 20+ years of commercial experience. Facebook, Google, Jack Daniels, McDonald's, Volkswagen and Nike, represent just a few of the global brands that Nick conducts large scale, in-depth, iterative qualitative and ethnographic studies for. Nick is widely known for his application of video documentation and storytelling to commercial research. He is expert in participatory and observational filmmaking techniques, ethnomethodological 'disruptive' techniques, auto-ethnography techniques, and non-participatory techniques, such as Eye Tracking. Presently, Nick is the Director of Lived Experience at The Practice Insights and Director of Real Ethnography.
Prabhas Pokharel is an entrepreneur, design researcher, and technologist, who has been creating human-centered technology since 2009. He is currently the co-founder & CEO of Reduct.Video, which helps design researchers and strategists leverage the power of video storytelling to transform their organizations—so that everyone from the CEO to individual engineers have the human needs of their customers and users top of mind. Prabhas studied Design Thinking with David Kelley at the Stanford d.school, and was inspired to create Reduct while conducting ethnographically-inspired needs finding as a part of Stanford's Design Thinking methodology. Before that, he worked with UNICEF to found one of it's first Innovation Labs, and at the Earth Institute at Columbia University to create technology to further social development in the developing world.
Questions? register@epicpeople.org