Grounded Theory: A Data-Driven Approach to Qualitative Analysis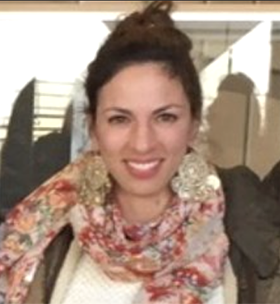 INSTRUCTOR: Rachel Carmen Ceasar (Culture of Health+Tech Consulting; University of Southern California Keck School of Medicine)
SCHEDULE: This tutorial is ideal for attendees in the Americas, Africa, Europe, Middle East, W+S Asia:
Wed, Oct 21, 8:00–11:00 am San Francisco = 12:00 pm São Paulo = 4:00 pm London = 6:00 pm Istanbul = 8:30 pm New Delhi / convert time zone
*Registration is closed
Overview
50 users. 75 hours of recorded interviews. 1250 pages of transcripts. Sometimes a post note analysis just doesn't cut it. When shifting through tons of data, grounded theory methodology can be a helpful tool to systematically organize and make sense of what your data is saying. This method combines the best of journaling, affinity diagramming, and thematic/content analysis, with the objective to develop actual data-driven statements about your users. After all, your data is alive, so your theory and method of analysis need to be interactive as well.
In this hands-on tutorial, Rachel will introduce you to a powerful analytical theory and method for documenting research decisions in a way that is transparent, reflexive, and rigorous for you and your team. It will help designers and researchers who have ever had to pour over loads of qualitative data and try to make sense of it all in a structured, scalable, and replicable way.
Participants will learn how to conduct data-driven analysis and use it as a tool to co-create insights with their team members and clients. We will use a real data set and work through each step of the grounded theory method.  This tutorial will cover how to:
Understand when to use and apply grounded theory methodology
Read transcripts for contextual themes
Develop a "codebook" or a set of thematic areas to systematically "code" or tag across all data
Analyze, track, and code data and emerging ideas into insights
Identify recurring patterns across data and develop data-driven statements and opportunities
Requirements
No formal analysis experience is required.
Participants will be asked to complete a light reading assignment prior to the tutorial to provide them with a helpful overview of the theory behind the work we'll be doing during the tutorial.
The instructor will provide all workshop materials ahead of time: helpful readings, working and final data sets, and codebook templates, from Google Drive. Participants can also review ahead of time a 1-page case study so that they can be familiar with the research question, client ask, and shared data sets we'll be working with during the tutorial. We will all be working from the same data set during the tutorial in order to collectively work toward our common learning goals.
Please download ahead of time Atlas.ti—it's FREE! and is a software tool we'll be using to code and memo transcripts. Note:
Download the full version and not the cloud version (which doesn't have all the features we need)
Although we will be using Atlas.ti as our software of choice for the tutorial, the tutorial is focused on how to do grounded theory analysis—not this software itself. The tutorial is structured so that you can apply grounded theory to any qualitative data analysis software out there.
Instructor
Rachel Carmen Ceasar, PhD, is a medical anthropologist and UX researcher working at the intersection of health, technology, and design. Her work and research examine the impact of cultures and systems on how people navigate and negotiate their health and wellbeing. She is the founder of Culture of Health+Tech Consulting, a woman-owned research and design firm in Los Angeles that helps clients understand culturally-responsive approaches to health and tech issues. Rachel is also a National Institute of Health-funded public health researcher and educator at the USC Keck School of Medicine where she studies the impact of cannabis, vaping, and opioid use.
Questions? register@epicpeople.org