Representing Your Professional Self: Portfolio Strategy and Review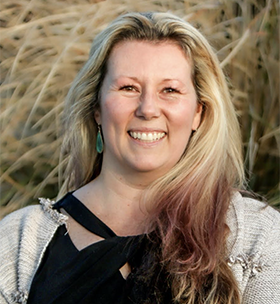 INSTRUCTOR: Tracey Lovejoy, Lovejoy Consulting & Catalyst Constellations
SCHEDULE: This tutorial has two required sessions. Times are ideal for attendees in the Americas, Africa, Europe, Middle East, W+S Asia.
Session 1

: Tue, Oct 20, 10:00 am–12:00 pm San Francisco = 2:00 pm São Paulo = 6:00 pm London = 8:00 pm Istanbul = 10:30 pm New Delhi / convert time zone

Session 2

: Fri, Oct 23, 10–11:00 am San Francisco = 2:00 pm São Paulo = 6:00 pm London = 8:00 pm Istanbul = 10:30 pm New Delhi / convert time zone
*Registration is closed
Overview
How do I represent my skills and experience? How can I demonstrate the relevance and impact of my work? What are hiring managers looking for? Come together with fellow EPIC community members to learn best practices for navigating the career marketplace as an ethnographer and researcher. You will: 
Learn best practices to maximize your resume and portfolio
Uncover and practice articulating your unique value
Learn networking practices and set goals for maximizing your EPIC2020 experience
Receive feedback on your resume or portfolio from senior managers in the EPIC community
We will meet in two sessions, with homework in between:
Part 1: Tracey will share best practices and exercises for portfolio building, clarifying your goals, networking, and leveraging the EPIC community during our conference.
Homework: Between sessions you will:

Refine your resume/portfolio
Build your profile on the EPIC2020 platform
Start networking with strategies offered in Part 1
Watch the pre-recorded video "Wisdom from EPIC Managers"

Part 2: Live portfolio review. You'll gather in smaller groups facilitated by a senior manager in the EPIC community for a review and discussion of your portfolio, as well as offer peer review to other participants.
Requirements
This tutorial is appropriate for anyone building a resume or portfolio and navigating the job market. It is ideal for ethnographers and researchers in early career stages (0–5 years) or making a career transition that requires a fresh look on how you present your skills and experience.
To get the most value out of this tutorial, please come prepared to engage actively and spend time doing the homework. 
You can use any program/format for building your portfolio. Tracey will not be able to provide technical guidance.
Instructor
Tracey Lovejoy is the co-founder of EPIC, an anthropologist, and a longtime amplifier of Catalysts. For many years she drove innovation at Microsoft by connecting designers and engineers to the needs of their customers and managing teams to catalyze change. Today Tracey is a coach for change makers. She's supported Catalysts and their teams in wide variety of large organizations, such as Amazon, Facebook, Steelcase, Microsoft, Intel, Vodafone, and Redfin. She also works with individual movers and shakers, entrepreneurs, and small business owners across many industries including healthcare, education, technology, professional services, retail, and food service. Check out her recent articles on the challenges of catalysts, some common mistakes of catalytic leaders, and how to sustain your catalytic energy.
Questions? register@epicpeople.org