Tracing a Data Life Cycle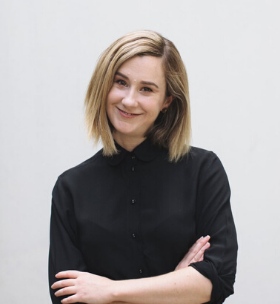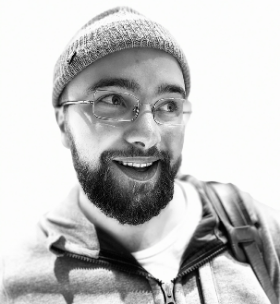 INSTRUCTORS: Ellen Broad & Johan Michalove (3A Institute, Australian National University)
SCHEDULE: This tutorial has one required session, and it is offered twice:
12A is ideal for attendees in the Africa, Europe, Middle East, Asia, AU, NZ:
Wed, Oct 21, 6–9:00 pm Melbourne = 4:00 pm Tokyo = 12:30 pm New Delhi = 9:00 Johannesberg = 8:00 am London / convert time zone
OR
12B is deal for attendees in the Americas, E+SE Asia, AU, NZ:
Thurs, Oct 22, 3–6:00 pm San Francisco = 7:00 pm São Paulo = Fri, Oct 23, 9:00 am Melbourne / convert time zone
*Registration is closed
Overview
Many of the technical systems going to scale around us are driven by data. In this hands-on tutorial, you will learn key terminology and concepts, a method for mapping the data lifecycle, as well as ways to think critically about data in order to implement, regulate or make decisions about responsible and sustainable AI-driven systems.
By the end of the session, participants will be able to:
Critically interrogate definitions of data and its histories
Explain common characteristics of data creation, collection, storage, distribution, use and disposal
Debate influences and perspectives that shape data collection and use
Examine and map a data life-cycle.
The tutorial will be delivered online, and will include a mixture of presented content, small-group discussion and activities. No prior knowledge is necessary; participants will require a computer with Zoom capabilities (a phone screen will be too small to engage effectively in the activities).
Background resources:
This tutorial is adapted from the Data course in the 3A Institute's CPS Building Blocks series of short-courses.
Instructors
Ellen Broad is a Senior Fellow at the 3A Institute (3Ai) at the Australian National University, where she is particularly interested in emerging mechanisms of assurance of automated systems, spanning software, human-intensive audits and review and organisational / regulatory assurance processes. Prior to joining 3Ai, Ellen was technical lead for the Consumer Data Standards program within CSIRO's Data61, designing APIs and validation tools to support consumers sharing data safely with organisations of their choosing. She has served as Head of Policy for the Open Data Institute (ODI); ministerial adviser on data to UK cabinet minister Elisabeth Truss; and Manager of Digital Policy and Projects for the International Federation of Library Associations and Institutions. Ellen is currently a member of the Australian government's Data Advisory Council. Ellen has also written about data for publications such as The Guardian, New Scientist, Griffith Review and Inside Story, while her book Made by Humans: the AI Condition (Melbourne University Publishing, 2018) was featured in Best Australian Science Writing 2019 anthology and Highly Commended in the ACT's Book of the Year.
Johan Michalove is a Researcher at the 3A Institute (3Ai) at the Australian National University, where he works on creating a new branch of engineering in the management of data, machine intelligence, and cyber-physical systems. Johan initially trained in computer science and philosophy at the University of Washington (UW), where he cultivated skills in combining the material of artificial intelligence with historical materialism. He then earned his Master of Science (Computer Science) from the Paul G. Allen School of Computer Science and Engineering at UW. Johan has also worked at NASA Jet Propulsion Laboratory (JPL), where he contributed to the ground data systems of the Curiosity and Perseverance Mars Rover missions. Johan is an experienced educator, having taught and co-designed undergraduate courses in computer ethics, and contributed to a popular transdisciplinary machine intelligence course cited by the New York Times.
Questions? register@epicpeople.org